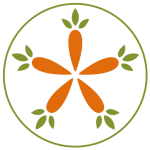 Interested in Nutritional Therapy?
Match with a Nutritional Therapy Practitioner (NTP) today and get started on your personalized health journey.
What is Nutritional Therapy?
Nutritional Therapy looks at the body as a whole and addresses the source of health concerns rather than simply treating the symptoms.
Nutritional Therapy Practitioners (NTPs) use the therapeutic effects of a natural, nutrient dense, whole foods diet, paired with specific lifestyle changes to address health concerns based on your unique biology.
Virtual Sessions
Easily schedule and meet with your NTP right from your client page.
Nutritional Recommendations
Following each session you will receive your in-depth nutritional recommendations. These will always be accessible from your client page.
We Protect Your Information
HIPAA compliant document storage ensures that your documents and anything you share with your practitioner stay confidential.
Recommended by Happy Clients!
"Over the past couple of years, I have consulted with a Nutritional Therapy Practitioner to fine tune my wellness. I have been thrilled by the results. They pay attention to the details of my specific needs as well as to the big picture of overall wellness and longevity. He carefully evaluated my nutritional habits and made specific suggestions to improve my absorption of essential nutrients. His professionalism, along with his friendly manner and some informative diagnostic tools, helped uncover and resolve a GI issue and returned me to vibrant health. I highly recommend consulting with an NTP; I came away with more energy and much more information that will help me advocate for my own wellness going forward."
- ClaudiaBozeman MT
"After years of experiencing GI and skin issues, I had a friend suggest I try working with a Nutritional Therapy Practitioner to address my issues. I have always been interested in working with a nutritionist on my wellness but I never knew where to start because there are so many versions of "nutritionists" and "gut healers" out there. The recommendation for the NTP was the direction I needed to jump start my healing. The testing and evaluation conducted by the NTP helped me get to the root of my issues very early in our work together. I had an unresolved parasite and food sensitivities that I would have never known about otherwise. The NTP created a customized nutritional and supplement plan that helped resolve my issue. At first the protocols seemed daunting, but the NTP supported me throughout the process to make sure the plan was not only realistic but successful. As a bonus, I ended up getting pregnant toward the end of my protocol. I have had a very smooth pregnancy with no GI issues. I believe that my work with the NTP definitely contributed to this and would highly recommend anyone seeking to improve unresolved health issues to work with an NTP."
- LeighTacoma, WA