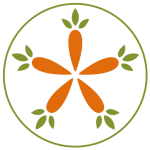 Take your practice to the next level
Welcome to a new type of portal developed for NTPs by NTPs. An intuitive tool to run your business and create meaningful connections with your clients.
Meet our Client Management Platform
Developed to help you organize clients and create streamline processes for your business so you can focus on helping your clients
Give your clients a better experience
Client Pages
Each client will have their own client page they can log into through a secure login. On their page they can schedule sessions, make payments, review nutritional recommendations, message their practitioner, upload documents, and more.
1-1 Video Sessions
Meet with your clients on our integrated video portal right from your profile page (text/voice is also available). You set the price for each session, and get paid before the session begins.
Integrated Scheduler
Clients can schedule a session right from their client page. Practitioners can customize their services and input dates and times they are available for a session.
Secure File Management
Client and Practitioner can upload files to client's account. All client information is completely secure and HIPAA compliant. Files are accessible only by the client and their practitioner.
Task Manager
Create tasks for yourself and your clients to complete.
Payments
Clients can pay you directly through the website. You set your own price for your services. Clients can buy multiple sessions at once for a customized package. Get paid directly through your Stripe account.
Prospective Client Management
Keep track of your prospective clients right on your practitioner page. Easily manage your prospective list, send them messages and updates so you can turn them into paying clients!
Collaborative Blog
Practitioners can upload their blog posts to a NTHub Blog and reach all of the clients on the site.
Customized Forms
Create your own forms and waivers for your clients to complete right from their client page.
Our pricing plan made simple
Full-access subscription

with a limit of 3 clients
Full-access subscription

unlimited clients for only $35 per month