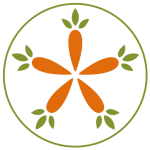 Is Nutritional Therapy for me?
Nutritional Therapy may be right for you if you are looking to improve the quality of your life by improving your health. A Nutritional Therapy program can address anything from skin issues and digestive discomfort to headaches and brain fog. We work with clients to improve fatigue, blood sugar regulation, joint pain, adrenal dysfunction, digestive issues, trouble sleeping, skin issues, weight gain / weight loss, hormonal imbalance, Anxiety / Depression, autoimmunity and much more.
Highly Trained Nutritional Therapy Practitioners
Trained through the Nutritional Therapy Association

Latest science based nutrition research

NTPs take a bio-individual approach and address root causes of your health issues
Receive personalized nutritional protocols

Lifestyle strategies

Learn how to best eat for your body and lifestyle

Ongoing coaching can adjust protocols based on how your body responds
Benefits to Nutritional Therapy
Receive the tools you need to take back control of your health

Stronger connection to holistic health

Improved digestion

Increased energy

Balanced gut health

Improved body composition
Why Nutritional Therapy?
NTP's take a holistic and individualized approach to nutrition and lifestyle. We focus on the importance of a properly prepared, nutrient dense, whole foods diet along with a well balanced lifestyle. Our goal is to empower you to reconnect with the innate wisdom and unique needs of your body creating long term wellness.
1.

Create An Account

Free and easy to create an account!
2.

GET CONNECTED WITH AN NTP

After you sign up we will match you with an available NTP who is able to assist you with your health concern and goals.
3.

INTAKE FORMS AND EXPLORATIVE CALL WITH YOUR NTP

Get a free 15 minute explorative call with your NTP to get to know them and they can get to know you to make sure it's a good fit. Then fill out some intake forms so \they know how to best address your health concerns.
4.

SCHEDULE A SESSION

Schedule a session right from your client page.
5.

NUTRITIONAL STRATEGIES

After your session, receive in-depth nutrition and lifestyle strategies that you can implement into your everyday life.
6.

FOLLOW-UPS

Schedule follow-up sessions anytime you need to or based on your NTP's recommendations. These are the best way to ensure success with your health goals.