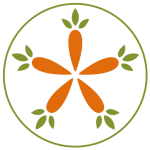 Blog Author
Joshua Gallatin
josh@nutritionaltherapyhub.com

Joshua Gallatin, NTP, Founder, after he graduated in 2016 from the Denver Nutritional Therapy Practitioner class, Josh worked hard to get his nutrition business up and running. Through his own experience and after speaking with many classmates and fellow NTP's, he realized that starting a nutrition business takes a lot of management skills. Many people are inexperienced in this area or don't have the time to create client management processes for their business. He was struggling to keep clients organized while trying to grow a new business and it was limiting business growth.
Josh is passionate about bringing new clients to Nutritional Therapy. Nutritional Therapy changes live in many profound ways and empower people to take charge of their health. He believes that people can't live up to their true potential without optimal health.
Josh created the Nutritional Therapy Hub to bring new people to Nutritional Therapy and help NTP and NTC graduates with client management, helping to organize clients and create streamlined processes for their business. He wanted to make it affordable and easy so practitioners can focus on growing their business and helping their clients. If you have any suggestions or comments feel free to contact Josh!